OPEN 7 days a week - Segway Gyropod excursions in the vineyards, countryside or villages
Dear customers,
SEGWAY GYROPOD EXCURSIONS are available now and we invite you to see our calendar below.
THE SALE OF WINE for pickup as well as the sale of GIFT CARDS are both available.
Select your "Coup de Coeur" Cuvées in Condrieu, Côte-Rôtie and Saint Joseph. Reserve them by phone then come and collect them at our boutique.
We can be reached by EMAIL as well as by phone 06 45 82 35 45.
We respect the sanitary instructions in force in order to facilitate the proper conduct for your service.
Do not hesitate to contact us for all your projects, we will direct you towards the services best suited to your expectations.
CHOOSE AMONG OUR OTHER SERVICES :
Solo, duo or as a group, our themed tours (Nature, Vineyards, Arts and Gastronomy) will give you sensations and the thrill of discovery, thanks to the qualities of the gyropod.
RESERVE YOUR CIRCUIT NOW - DEPARTURE FROM CONDRIEU
*The minimum number of people necessary for the confirmation of a service depends on the place of departure and on our seasonal availability*
SELECT THE ADDITIONAL TASTING ACCORDING TO YOUR DESIRES
Tour programs with themes by Destination, with circuits departing from Condrieu, Ampuis, Saint Pierre de Boeuf, Chavanay, Vienne, Seyssuel, Hermitage, Die, Saint Péray, Cornas & Crussol.
The time indicated includes the time to learn to manouever the gyropod (10-15min), the time of the excursion, and for certain circuits (Oeno type) the time of the tasting (30min).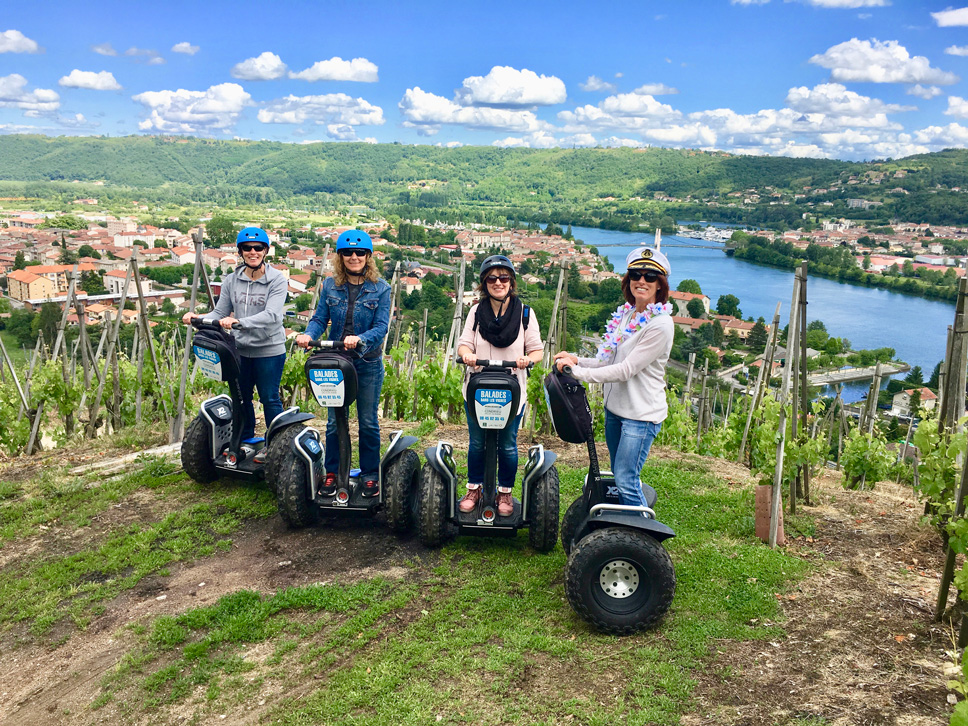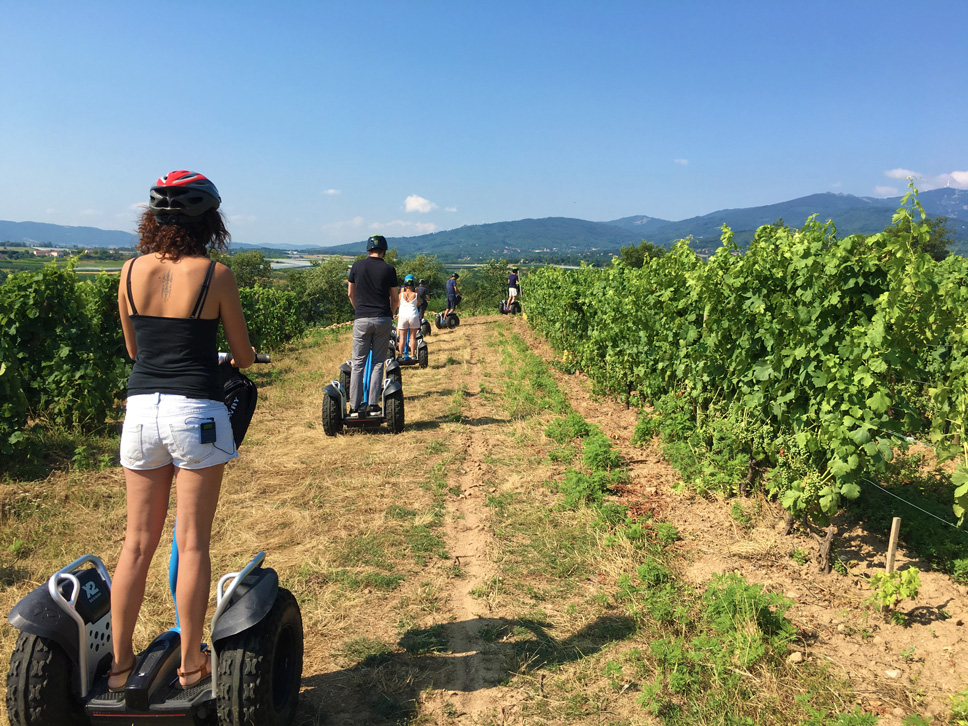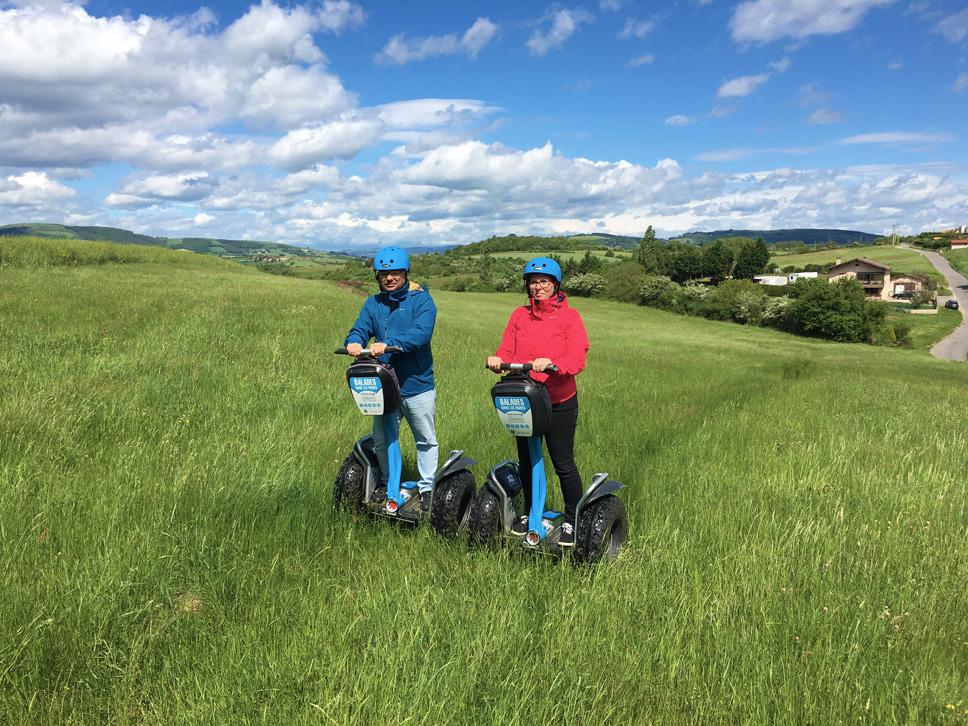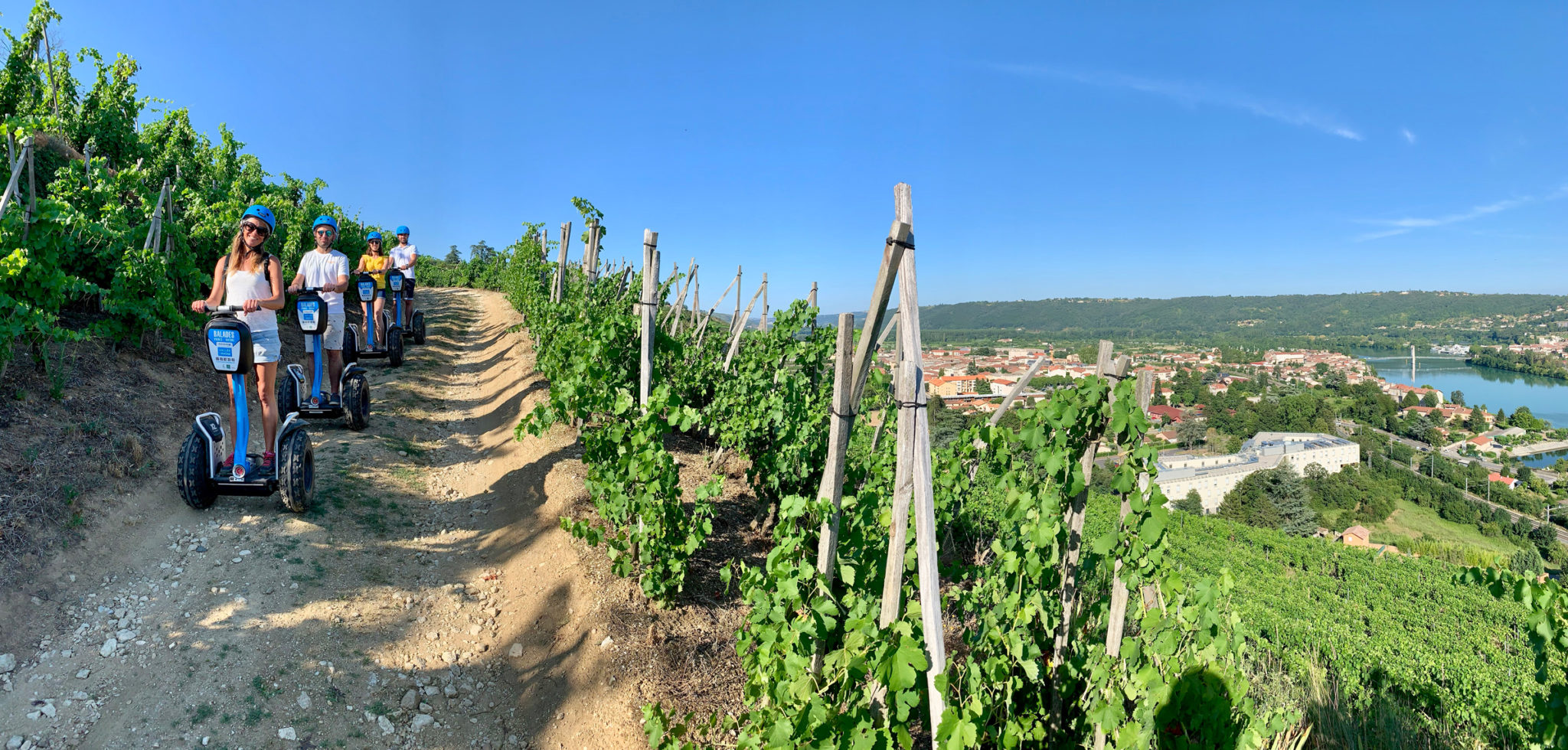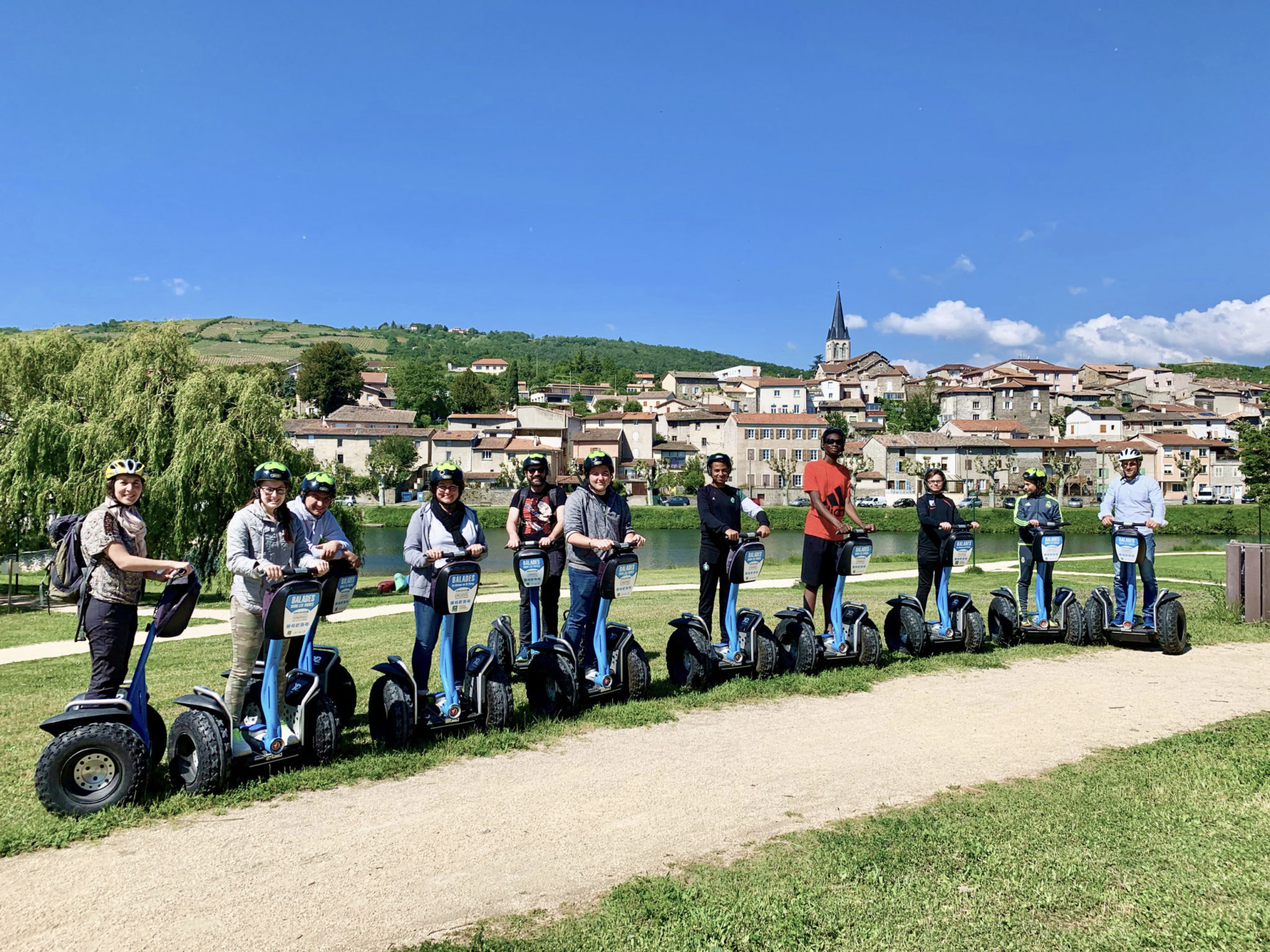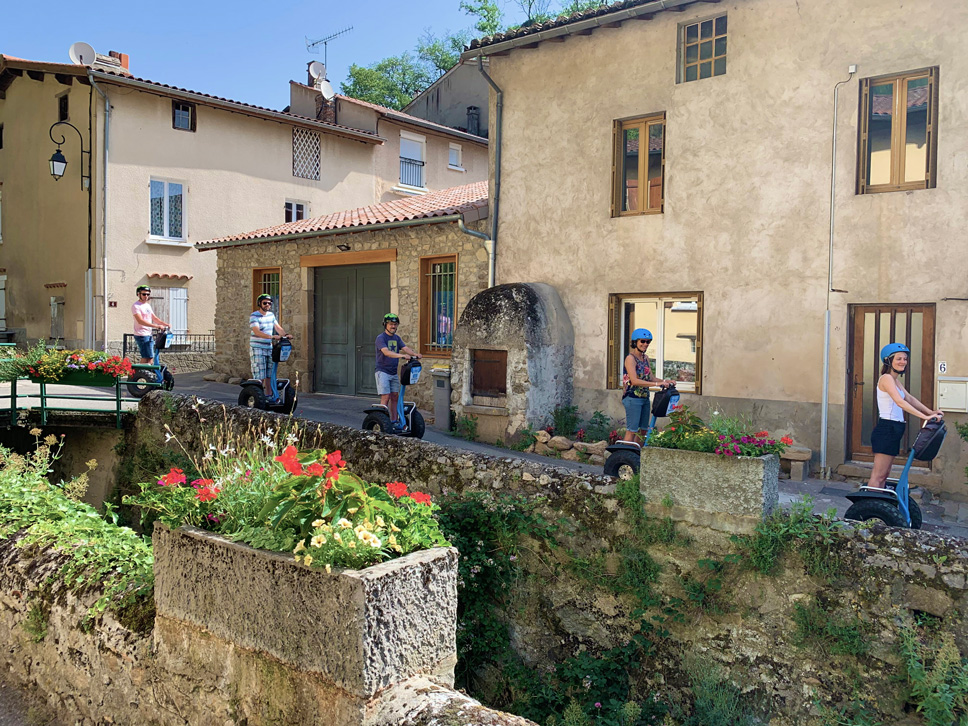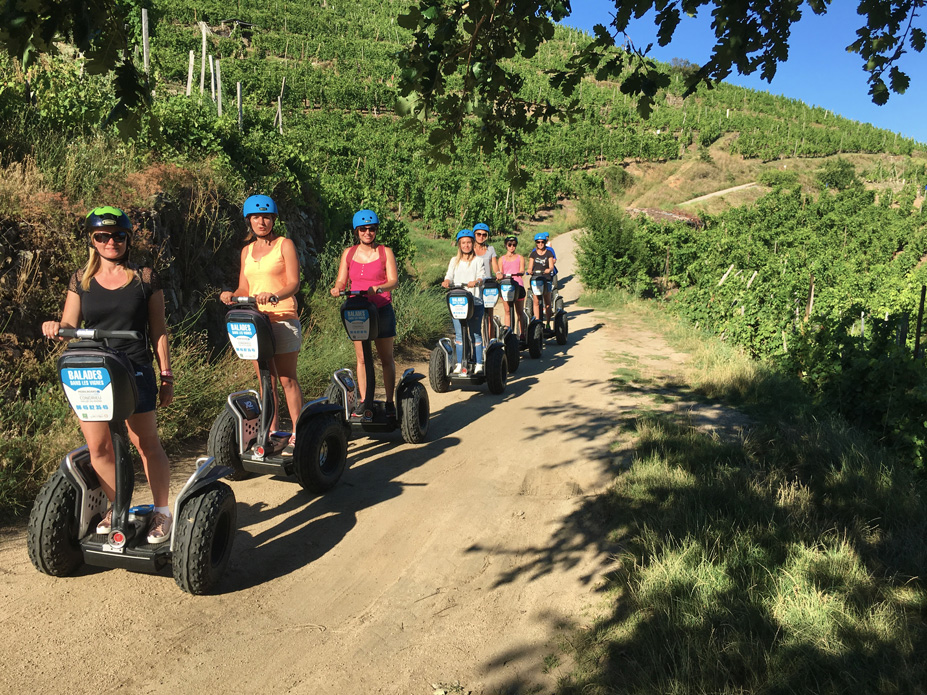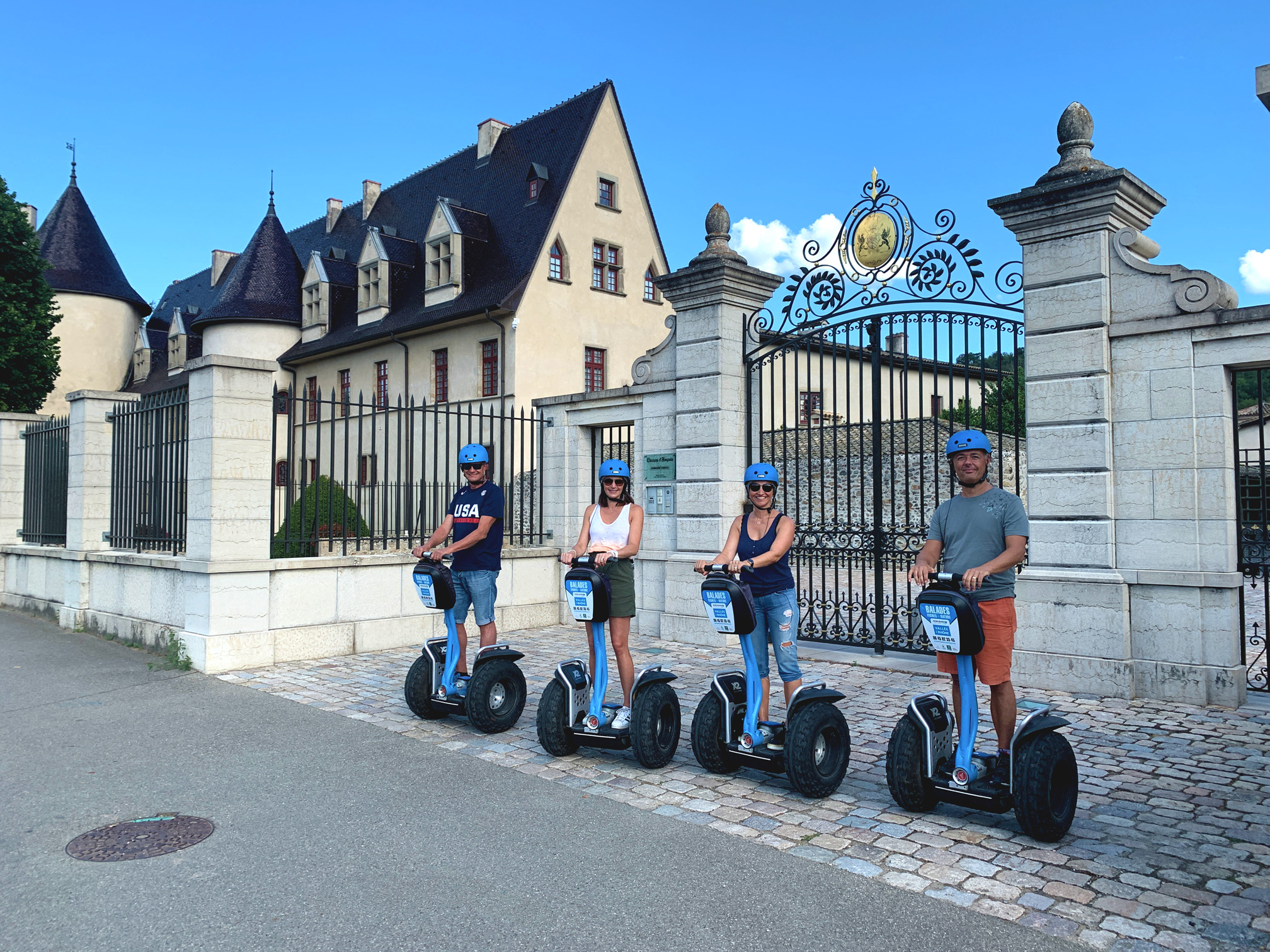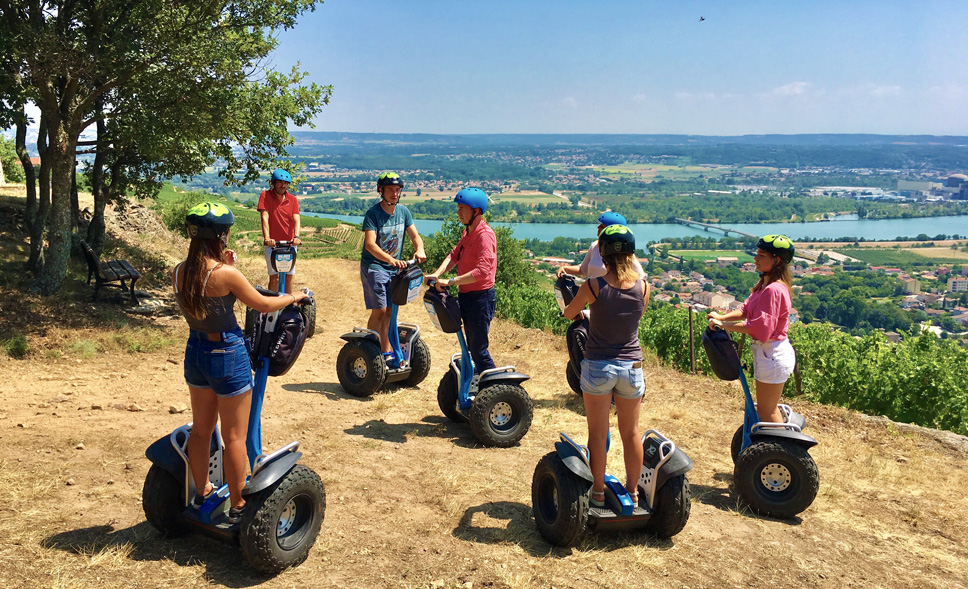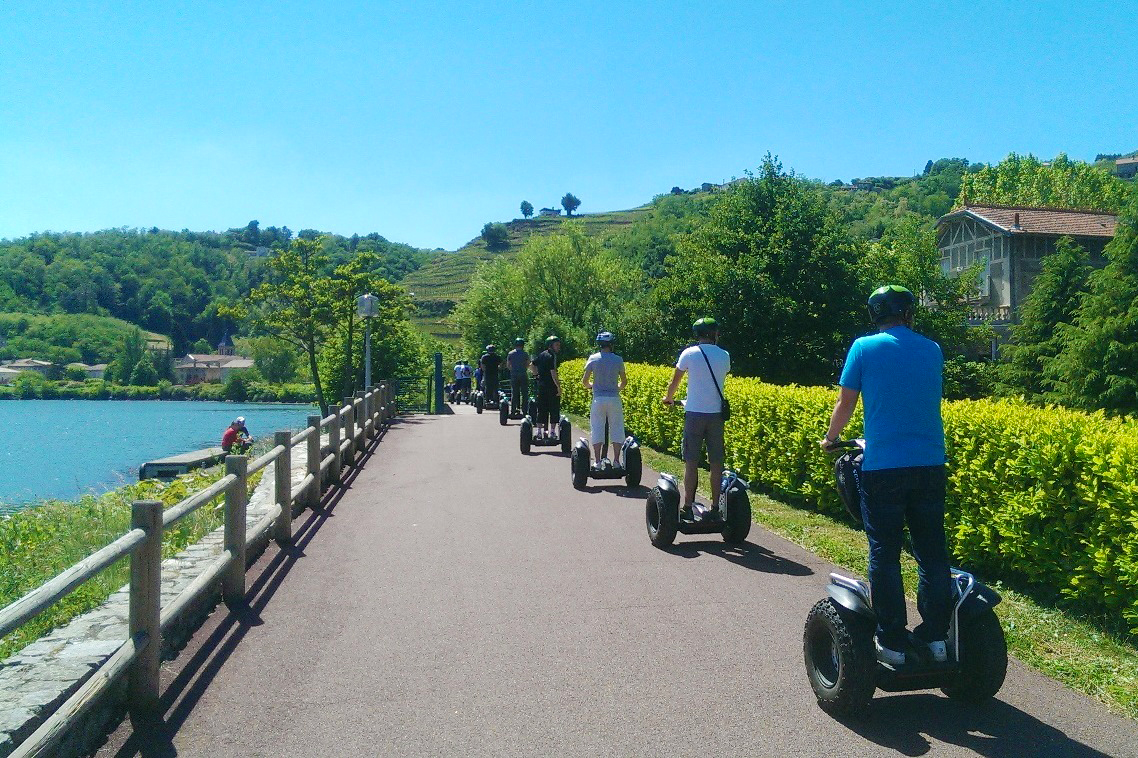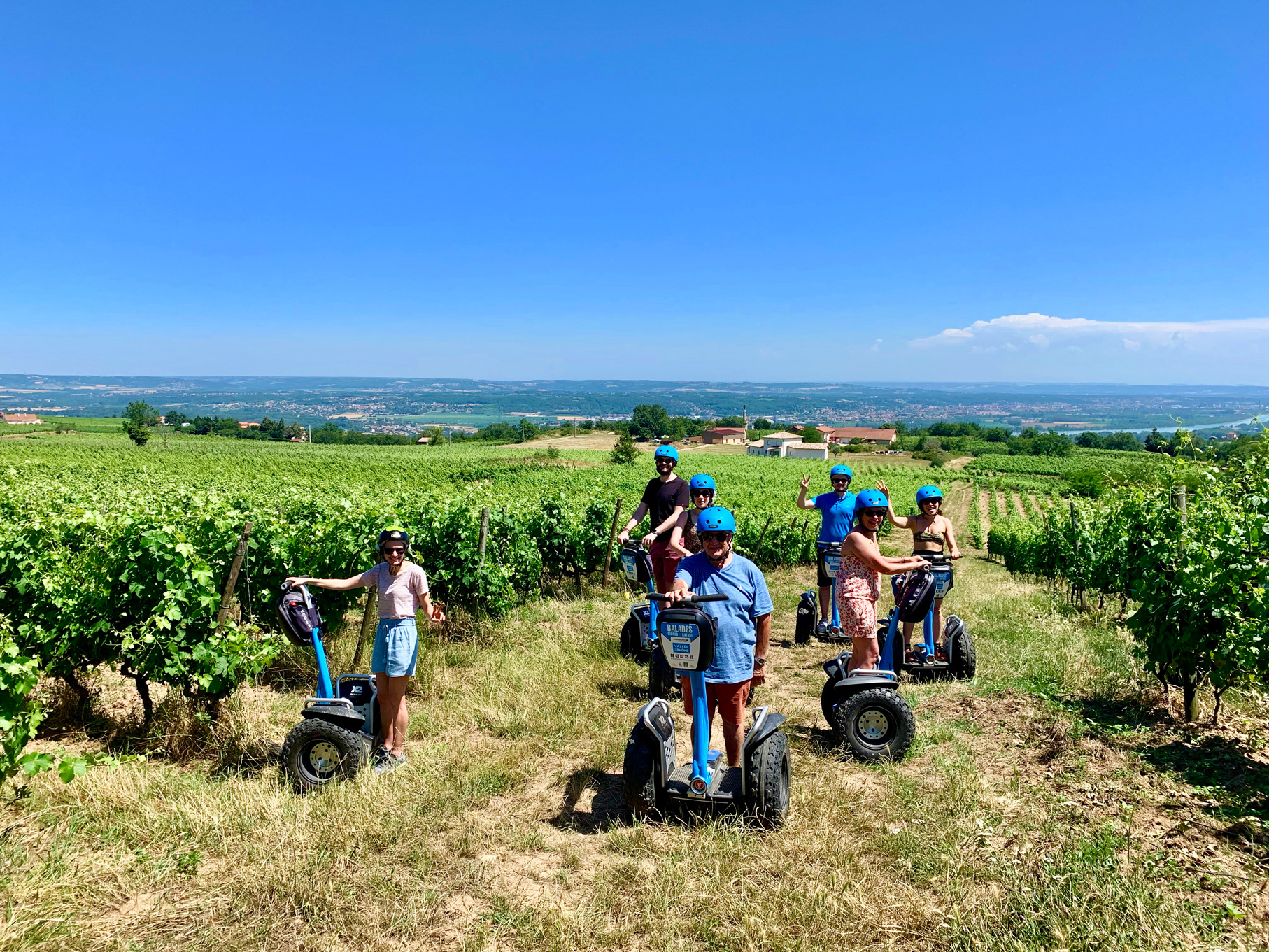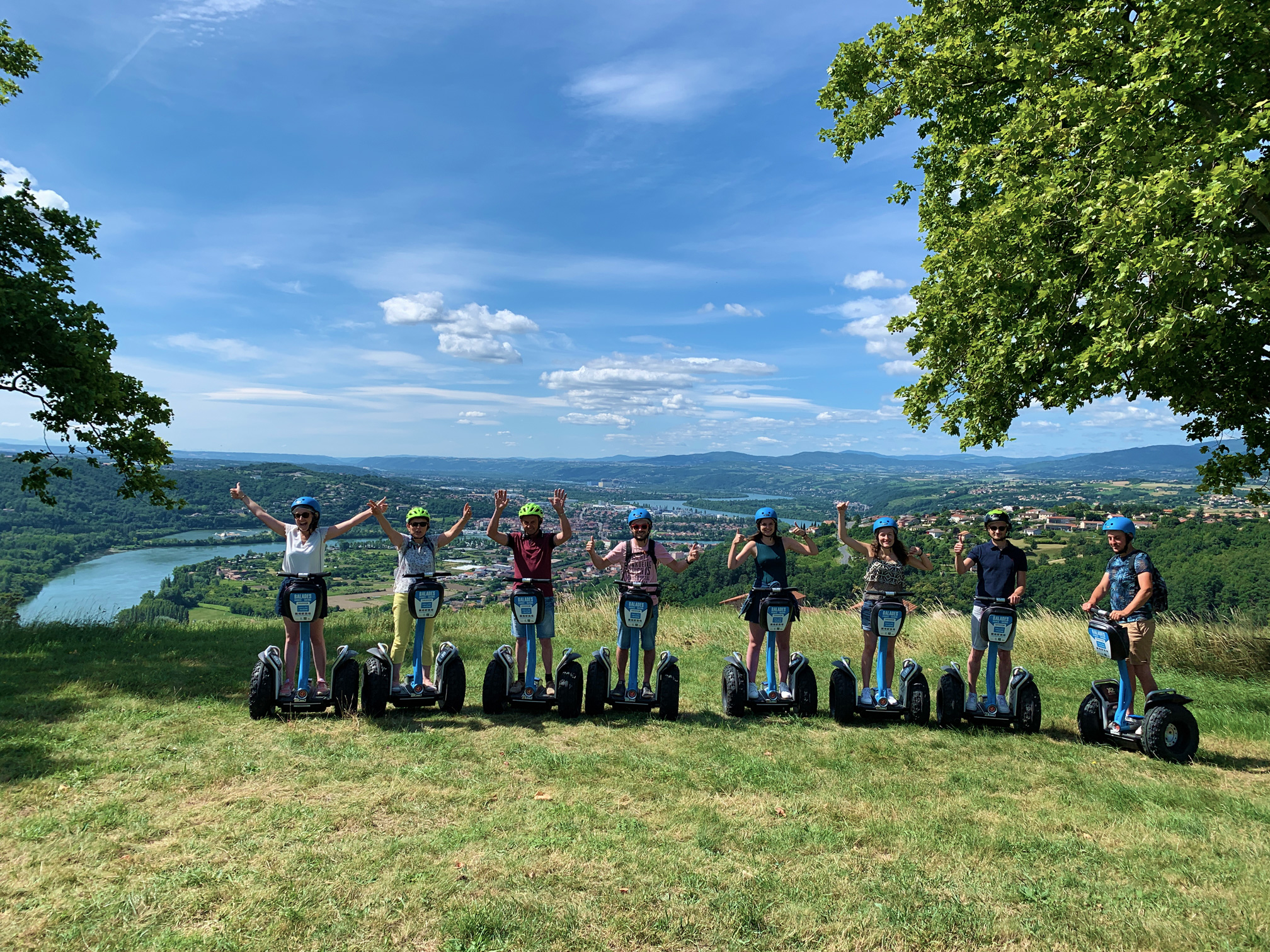 TAKE-AWAY SALES of local wines and products
BOUTIQUE PICK-UP
Order your Coup de Coeur Cuvées by phone or by email and collect your purchases. You can pay online or by phone.
Tasting experience independent from the gyropod circuit. In a new specially designed area, facing the prestigious vineyards, taste the different grape varieties, fall under the charm and leave with your "coup de coeur" bottles. Possibility of personalised reception and schedules. Reception of groups possible.
Discover the great appellations of the Northern Rhône Valley and particularly Condrieu, Côte-Rôtie, Saint-Joseph, Vins de Seyssuel, as well as the IGP Vins de Pays curated especially for you. The wines are associated with platters of products (sweet/savoury) specially selected in accordance with the wines offered. There are different tasting formulas, depending on the number and types of wines you wish to discover. Possibility of purchase on site after tasting.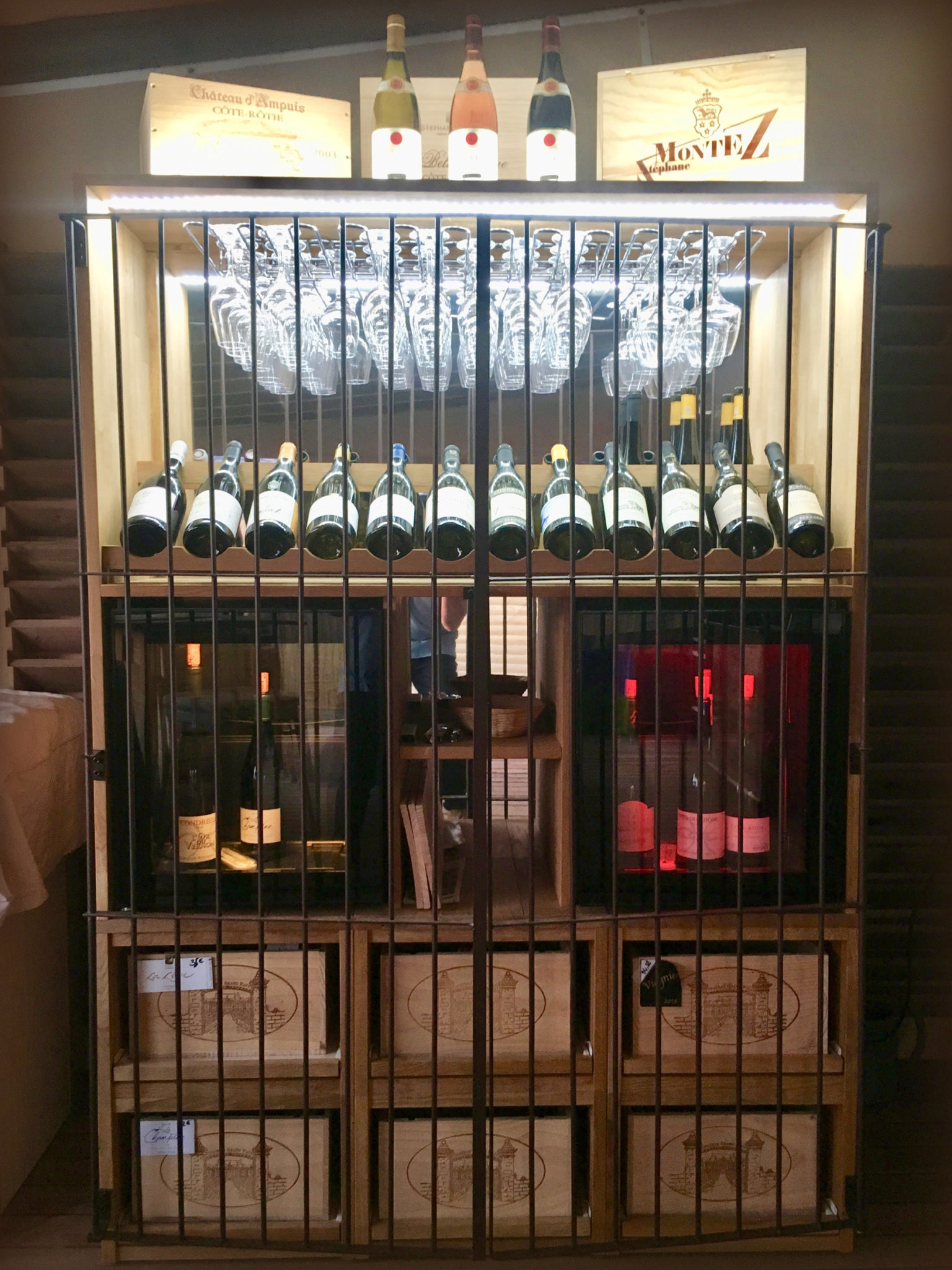 OPEN 7 days a week - Outdoor Cyclodebout excursions
On the border between a bicycle, a scooter and a Gyropod, the CYCLODEBOUT is a form of easy mobility accessible to all
CYCLODEBOUT CROSS VX450 RENTAL - ACCOMPANIED OR UNACCOMPANIED
Unaccompanied rental:
Half-day from 9h to 14h or from 14h to 19h. Exceeding these times will result in a full day rental.
Likewise, overlapping rental over several days or half-days will result in a full-day rental.
The Cyclodebouts are to be collected in the morning between 9h and 9h30, and in the afternoon between 14h and 14h30 pm. For all other times, please contact us before booking.
Day rental from 9h to 19h.
Unaccompanied rental:
The time indicated includes the time to learn to manouever the Cyclodebout (10-15min), the time of the excursion, departing from Condrieu with a minimum of 4 people for group tours.
RESERVE NOW
Choose your date and time
It only takes a few minutes to master the operation and enjoy the pleasant feeling of freedom that this new mode of travel provides.
Although fully flexible, it is surprisingly STABLE and exceptionally MANAGEABLE.
Its very tight turning radius makes it easy to get around and stop without putting your foot down. The user remains standing on the machine.
The three tilting wheels can be used independently on pavements.
The 100% electric Cross version of the Cyclodebout MOBiVOLT is comfortable on every type of terrain.
Available to rent with or without a guide.
Bike Rentals Condrieu Via Rhôna
For a simple ride or a need to roam for several days, we offer you the bike adapted to your needs.
FREE PARKING on site.
Whether riding easy on the Via Rhôna, in the hills of the Condrieu-Côte-Rôtie vineyards or on the slopes of Pilat, you will find the bike you need at our agency (photos non contractual).
Reserve now online, or contact us at 06 45 82 35 45 for any further information.
Choose your model and let yourself be guided :
Offer an original, unique and personalised gift!
Whatever theme you choose, you are sure to please.
Discovery excursion in a territory with a thousand moods, while piloting this extraordinary machine that is the Segway gyropod.
The "Oeno Circuits" include the excursion followed by a tasting session.
The GOURMAND CIRCUITS (n°40, 19 and 20) are composed of a TOUR with TASTING and a MEAL at the restaurant (price for 1 person).
Complement your GIFT CARD by offering a bottle (75cl) of our selection of "Grands Vins" of the Rhône Valley. It will be given to you on your return from the visit.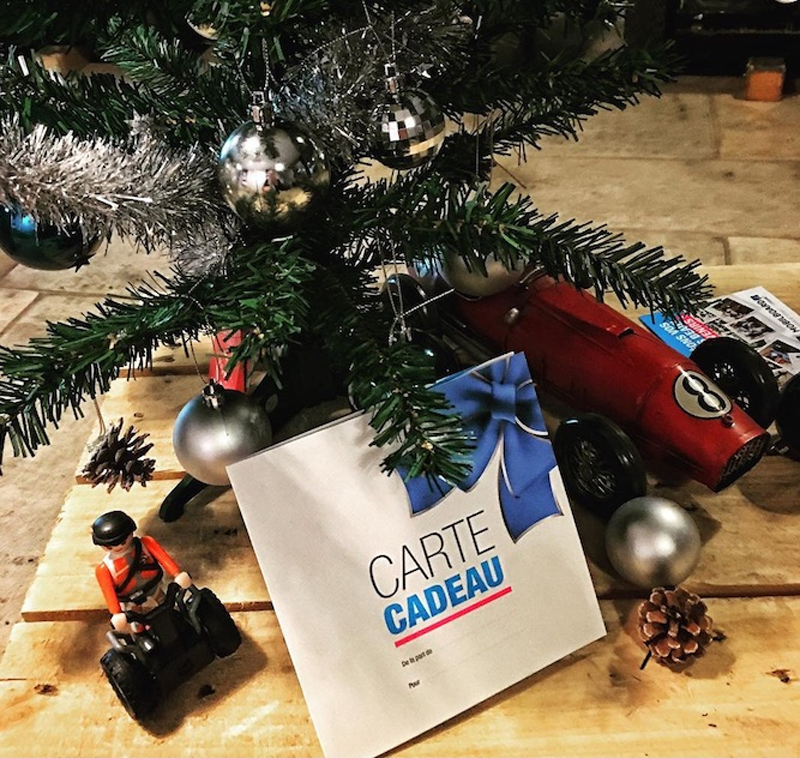 CHOOSE YOUR GIFT CARD among the circuits proposed below.
The dates displayed correspond to the sales period.
Gift Cards are valid for ONE YEAR from the date of purchase.
Alcohol abuse is dangerous for your health, consume in moderation.
Find the right activity for your seminar in the Rhône Valley!
Our services are perfect for setting up a challenge circuit, organising a unique company outing or simply relaxing in a group. Whether for a seminar, a conference or a special day, there are formulas adapted to each objective and open to all. The satisfaction of all participants is our priority. See you soon!
Please fill in the form, which will be sent automatically to the site managers. Be as precise as possible, and indicate your e-mail address to give us a chance to contact you.